JACKOFHEARTS HIT THE HEADLINES 'PIXI'
Our beautiful little girl from
Tasmania
Jackofhearts Hit The Headlines 7100043686 DNA clear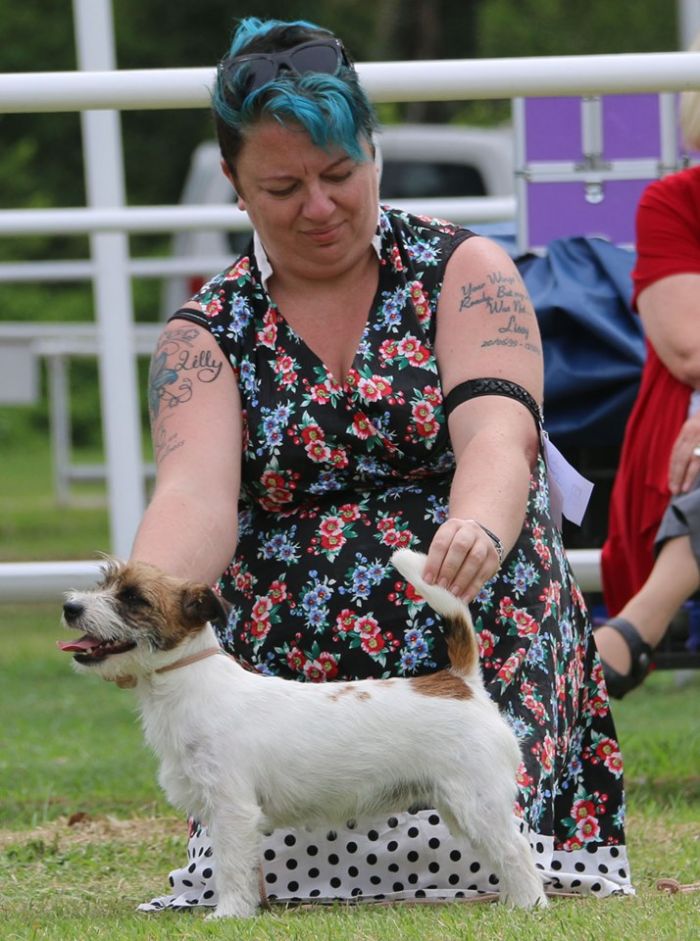 Pixi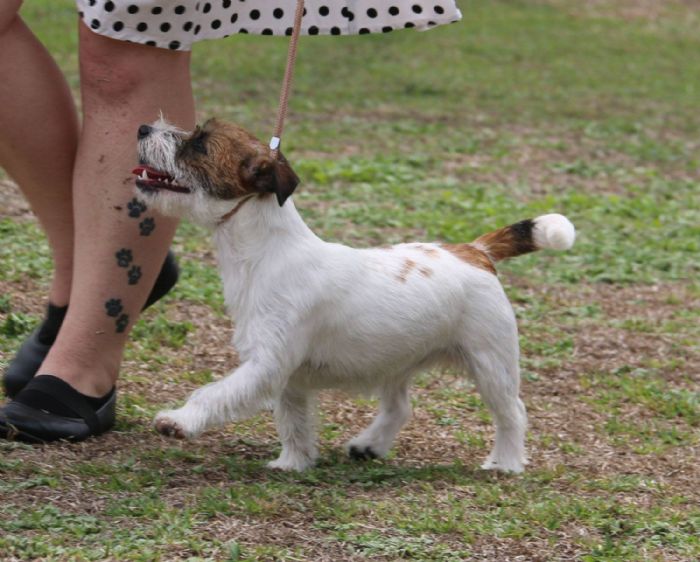 Puppies will be registered with DogsNSW
My puppies are priced from $3200
A refundable deposit of $200 is required to hold a puppy at 2 weeks old.
all inquiries to Dor.
Conditions of purchasing a Kadama puppy.
All puppies are family, they should be included in most activities,
where ever possible.
Jack Russells are an active little dog so require a lot of attention.
You should have your yard completely fenced so that your puppy cannot escape at any time.
A good supply of toys and someone to play with will keep a jack happy.
Crate training is recommended, for those times you need to put your puppy in a safe place. With a secured water supply.
A puppy will leave here with up-to-date worming, vaccinated at 6 weeks of age, and Micro-Chipped.
A puppy pack containing food, blanket, toy, a bowl
All puppies will be registered with DOGS NSW
You will be required, to complete the puppies vaccine course, 12 weeks, 16 weeks then 12 months after that then yearly by your vet.
Your puppy must be kept free of fleas, and ticks, and intestinal parasites, This will make sure your puppy remains happy and healthy.
All puppies will be started on a monthly parasite course as they leave here.
They will be given health checks, by my Veterinarian.
......................
It is recommended you have your pet puppy desexed at 6 months of age.
DOGS NSW kennel registration no: 2100002294
I do NOT export my dogs.